Our Mission
Central Continental Bakery, Inc. provides a diverse line of products catered specifically to the needs of our customers. We create a variety of ethnic pastries and breads, traditional and non-traditional holiday favorites, hand decorated and photo cakes, sweet table assortments, and many other items. All of our products are made with the fresh ingredients to maintain our high standard of quality.
First Generation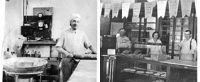 Teofil and Marie Czerniak arrived from Poland in the early 1900's in pursuit of the American Dream. They opened their first bakery in 1922 on Chicago's south side at 51st and Hermitage. The bakery moved to the 51st and Morgan area in 1927. The business survived the Great Depression and was relocated to the North Side in 1935 on Cortez near Kostner.
Second Generation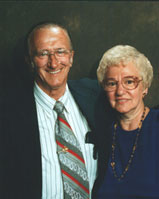 Ted and Dolores Czerniak began running the family business in a Polish and Slovak neighborhood in 1948. They were a pillar in the community they served throughout the fifties and into the sixties. Operating under the vision of Ted's parents, they continued to serve the favorites of the public.
Third Generation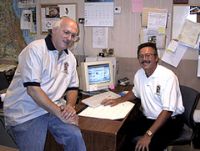 Roger and Robert Czerniak opened Central Continental Bakery in Mt. Prospect, Il. in 1979 at 22 N. Main St. As business increased the bakery moved to a larger building in 1984 and is still located today at 101 S. Main St. in Mt. Prospect. Further expansion took place in 1994 when the business opened up a wholesale bakery division in Elk Grove Village, Il. The wholesale division delivers fresh baked goods daily to Chicagoland corporations, retail outlets, food service industries, and health care facilities.
Fourth Generation
A fourth generation of Czerniaks is currently involved in bakery production and retail sales. Along with our staff of professionals they continue to use the family's original time honored recipes from over 3/4 of century ago. Perhaps you've already tried an item from our diverse line of products through one of our distributors. The Czerniak Family invites you to sample our goods at our retail location at 101 S. Main Street, Mt. Prospect, Il.
Our Name
The name Central Continental Bakery, Inc. is associated with a quality product. Central came from the location near Central Rd. and Main in Mt. Prospect. Continental is derived from the vast ethnic backgrounds the bakery serves.